ZOOM to See the Difference.


mailZOOM! offers so much more than an online do-it-yourself email service. With mailZOOM! your marketing emails are written for you, on your schedule. Need something sent out every month, six times a year, quarterly, or just now and then? mailZOOM! can accommodate, without monthly email distribution fees for a service you won't use. And you won't spend hours writing your own messaging, finding images, formatting the email, or fighting with unfamiliar software to upload a mail list – PriMedia takes care of all of that for you.
Your mailZOOM! Program Includes: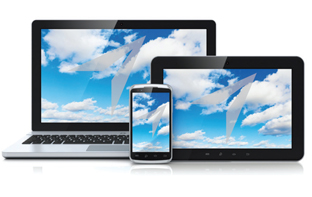 Custom written content
Professional graphic design
A unique, branded email template
Content rosters
Embedded links and media
HTML-coded emails
Web-based distribution
Database upload and management
Distribution reports
And more!
Get Even More ZOOM with:


Targeted Residential and Commercial Prospecting Lists
Custom Tracking Phone Numbers
Lead Generation Landing Pages
Integration with CRM and Enterprise Software
Follow-Up Postal Mailings
Repeat Distribution Programs
Social Media Promotions
And even more!
Check out all the benefits you'll get with mailZOOM! Don't miss another sales opportunity – contact us or call 1-800-796-3342 today to speak with a marketing professional and see for yourself.